Talon/LPE is excited to announce that Mark Benton has joined the General Contracting team as Vice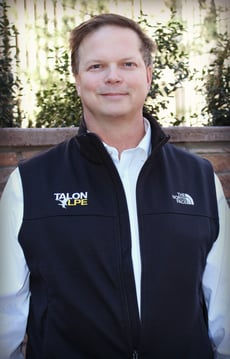 President of the General Contracting Division.
Mark brings with him over 30 years of experience in the construction industry, with the last twenty years being spent as Senior Project Manager for Western Builders. Mark is LEED AP certified and holds a Bachelor degree from Texas A&M University in Building Construction.
Mark is excited to join the Talon/LPE Team and looks forward to the opportunity to run this division. Mark states "There is a buzz at Talon. Everyone is always so positive and really enjoys their job here. I'm excited to be apart and to have an opportunity like this."
David Prescott, President of Talon/LPE is equally excited to have Mark on board. David comments, "I am thrilled to announce the addition of Mark Benton. He brings with him a wealth of knowledge that I am certain will benefit Talon/LPE."
Talon/LPE is a full service environmental consulting and general contracting firm. Talon/LPE's General Contracting division provides new commercial construction and remodeling services, and pre-construction consultations, construction management and design build services.
Welcome Mark to the team with a comment below!