Sonic Drilling is often a preferred method of drilling for VOC sampling, as it creates less waste, saves time and lessens the environmental footprint typically created. However, it is sometimes difficult to use on certain project sites, as the heat generated can become an issue that must be mitigated quickly.
Why Is Heat an Issue for Sonic Drilling?
When dealing with a particularly difficult site, heat will most likely become an issue. As the drill bit is driven further into the subsurface, friction can create high temperatures for the drill bit. This is unwanted because it not only degrades the tools being used, but it can also volatilize the organic compounds being screened reducing accuracy.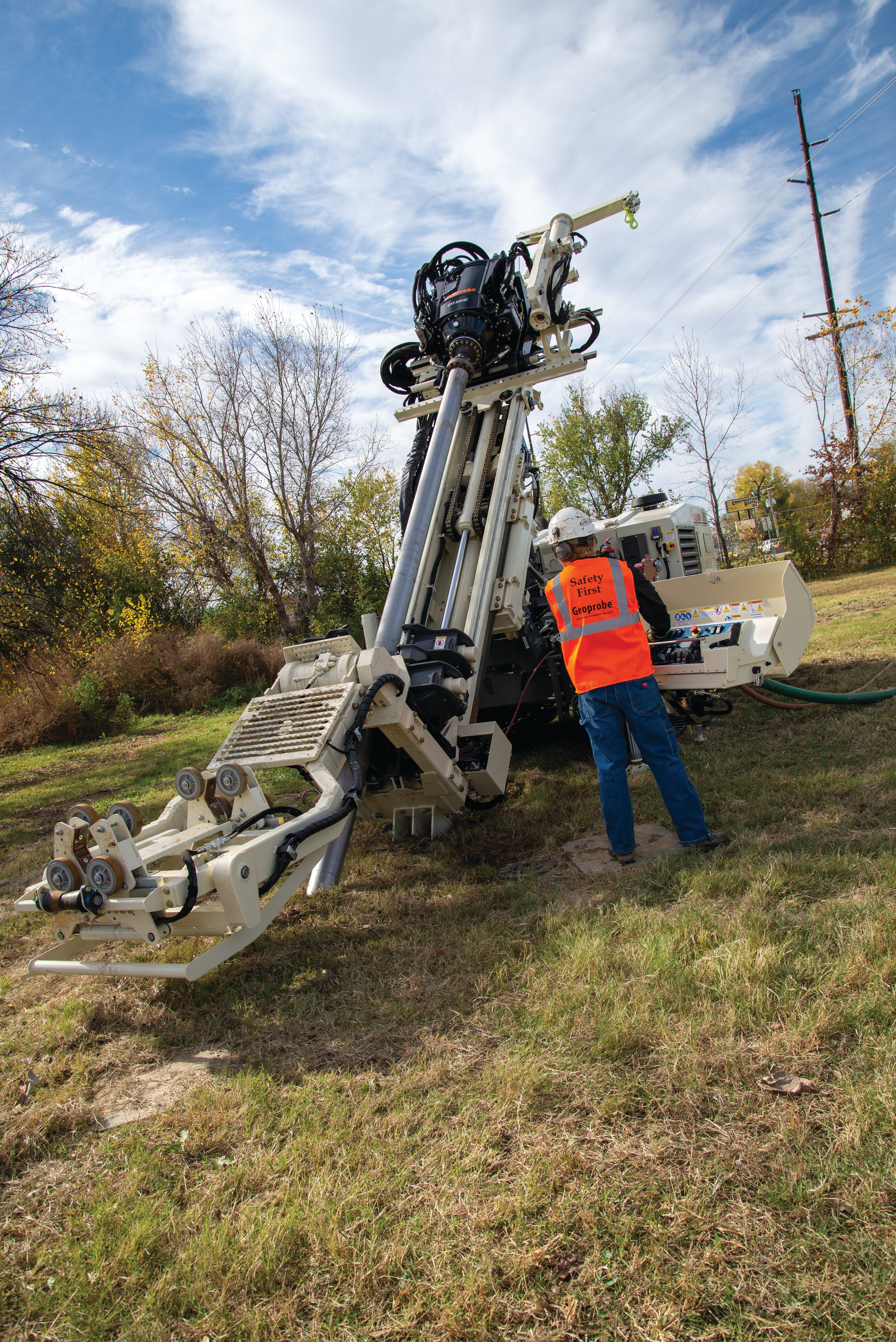 How to Mitigate Heat When Drilling
Reducing the heat is critical to maintain the integrity of the sample. Not only must the heat be kept minimal, but it must be done efficiently to help prevent any damage. Sonic Drilling can mitigate heat through the following ways:
Use a dual walled core sampling system that minimizes water and maximizes the sample collected.
Shorten coring run lengths in half.
Insert an SPT sample between sonic core runs below the casing.
Change drill bits and barrels between core runs.
Allow extra time for targeting the sampling area.
The easiest method to control heat is for the driller to make shorter sampling runs. With that said, there is a large misinterpretation that all sonic drilling generates massive amounts of heat. This is the case in dry-cemented formations where the amount of friction created is extremely high. However, in most drilling where there is groundwater or an unconsolidated formation, very little to no heat is generated. This can be field verified.
With over 100 years of combined professional environmental drilling experience, Talon/LPE is equipped with the knowledge of a variety of drilling conditions in Texas, Oklahoma, New Mexico, Kansas and Colorado. Site and employee safety is our number one priority on any project. Contact us today using the button below for your next environmental drilling project.