If you are planning to have any work performed, either through renovations, remodeling or new construction, it is extremely important to have a general contractor oversee the work. When you hire a commercial general contractor, you are making sure the job is done correctly from start to finish with minimal delays and maximum efficiency.
Licensed and Bonded

Most commercial general contractors are licensed and bonded. This means that they are held accountable for damages or mistakes that occur under their guidance. However, some commercial general contractors cannot be bonded. This is because they have had too many incidents or misappropriations occur while they were leading a job. General contractors like this pose too big of a risk for licensing and bonding. When you hire a commercial general contractor who is licensed and bonded, you know they do their job and make sure it is done well.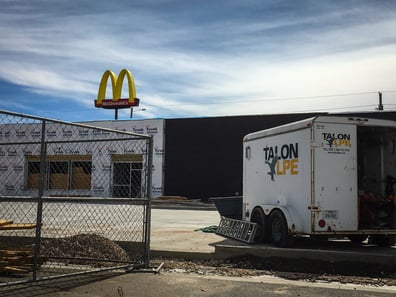 Better Organization
A commercial general contractor keeps things organized and moving smoothly. They are able to oversee the entire job, make sure all of the materials are in place as they are needed and will always keep you up to date on the progress of the project. The contractor is in charge of all of the paperwork and scheduling, making sure each part of the project is completed on time and as efficiently as possible.
More Efficient
A highly skilled general contractor knows the building process. They know when to order specific materials and how to schedule the man hours they have access to as efficiently and cost effectively as possible. They can easily solve problems or issues that arise without disrupting the natural flow of the work going on around them. They understand how to budget their resources and their time to make sure everything runs smoothly from start to finish.
Higher Quality of Work
A good commercial general contractor will ensure that each job gets the highest quality of materials and workmanship for the price. They not only supervise the job, they also work to ensure that the job is done correctly the first time. They continually evaluate the work being done to make sure it meets the highest standards possible and that all parts of the construction are in compliance with local codes as well as the desires of the client.
A good commercial general contractor not only has the skills and experience to make sure the construction aspect of the project is handled correctly, they must also have a mind for business. This means finding the best price for materials, budgeting responsibly and making good use of the time they have available to them. Sound business practice with a good mind for quality makes a fine contractor. Do your research before you hire. This will ensure you get someone who is dedicated to their craft and takes great pride in helping to produce the highest quality of workmanship possible.
Talon/LPE General Contractors is licensed and bonded and has the right people in place to deliver the best product to you. We understand that planning and execution go hand-in-hand for effective project management and cost control. That's why we work hard to make sure we do the right thing. Every Time. Period. Contact us using the buttom below so we can get started building relationships.