Groundwater sampling allows geologists, environmental scientists, hydrologists and other experts to monitor water quality. The samples can come from a single temporary groundwater monitor well to get a baseline. They can also come from permanently installed groundwater monitoring wells where experts can take groundwater samples over a longer period of time.

Why Do You Collect Groundwater Samples In The First Place?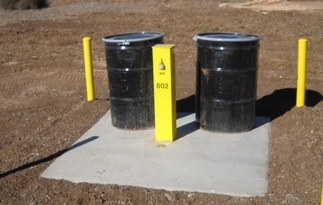 The reasons for taking groundwater samples are actually quite numerous and vary depending on the particular situation. Here are a few of the more common ones:


Identify aquifer levels
Determine if the aquifer has been contaminated
Determine connections between aquifers
Assess groundwater movement
Determine connection between surface water and groundwater
Determine the migration of contaminants
Assess impact of irrigation and groundwater extraction
Need to comply with state and federal requirements

Scientists can garner a great deal of information from groundwater samples that are critical for short-term projects as well as long-term environmental monitoring.

Samples can tell scientists:
How far contaminants from a known site have migrated
Whether water quality is improving or deteriorating, and at what rate
If local irrigation and wells are impacting aquifer levels
What sorts of contaminants are present in a given area and at what levels

Are There Safety Risks Involved with Groundwater Sampling?

Many clients often wonder if there any health and safety risks involved with environmental drilling for groundwater sampling. The answer is that it depends on the site and what might be underground. In areas where land use was for industrial or commercial purposes over many years, the chances of the soil and the groundwater containing potentially hazardous materials is higher.

During the drilling process, the crew may come into contact with contaminated soil, wastewater, and other hazardous materials. All care must be taken to keep these out of the groundwater samples. This involves using an experienced drilling crew, the right drilling equipment, proper safety procedures and proper waste containment.

What Else Do You Need to Know about Groundwater Sampling?

It is important to collect water that has not been contaminated by the drilling process. Selecting the appropriate drilling method and equipment is essential. The equipment choice will reduce subsurface impact, which helps keep contaminants out of the sampling. The environmental drilling crew will only drill to the designated level and use filtering materials in place to keep bore cuttings from contaminating the water found.

When a bore is for a single sample, the drill crew will need to plug and abandon the bore according to state and federal guidelines to prevent injuries and possible contamination down the borehole.

If you need permanent or temporary groundwater monitoring wells for groundwater sampling, or any other type of environmental drilling, contact the environmental drilling firm Talon/LPE. We have installed more than 10,000 monitoring wells and collected more than 450,000 groundwater and soil samples.