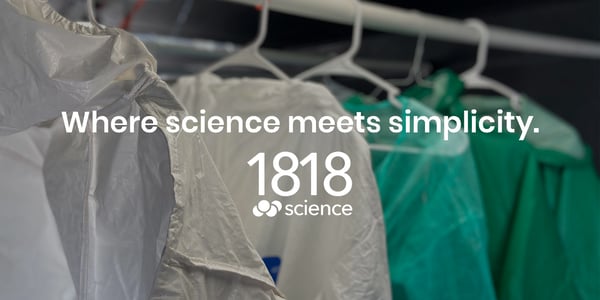 At Talon/LPE we take great pride in the services we offer. In everything we do, we strive for perfection, for efficiency and for ways to improve the world around us. Our Disinfecting Services sector has done just that by providing safe and natural solutions to complex decontamination problems. Though our values and efforts to better our environment align perfectly with this sector, they do not fit the standard service lines that are currently offered at Talon/LPE. That's why we're excited to introduce 1818 Science.
1818 Science is where science meets simplicity by means of hydrogen peroxide. By bringing medical decontaminating technology, decontaminating services, decontaminating rental kits and by selling decontaminant solution, along with hand sanitizer, we hope to help make the world a little cleaner, safer and healthier.
Our products and services are based primarily on Hydrogen Peroxide, as it is a pure, all natural decontaminant solution. Since it's conception at Talon/LPE, we have shipped thousands of gallons of hand sanitizer and hydrogen peroxide and we have recycled PPE for hospitals, retirement homes and other clinics across the United States.
Through 1818 Science, our goal remains the same as it always has been at Talon/LPE. We hope to provide a safe, natural solution to some of the most complex problems. Basically, we want to keep you, our friends, family and community members, safe and healthy.
Talon/LPE will continue to provide environmental solutions, while 1818 Science will bring you the safest, most effective solutions to your most complex decontaminating problems. Though our decontaminating services sector will be operating under a new name, we still plan to bring you the same decontaminating services, products and customer service, but with a new look!
Say hello to 1818 Science. A simpler solution from a name you've come to trust.