Throughout our 23 years of business, Talon/LPE has seen the highs and lows of our industry. We've seen the oil and gas industry take nose dives and we've seen it jump leaps and bounds over expectations. One thing that never changes however is the resilience the industry has to continue to persevere.
Throughout the last year, Talon/LPE has experienced an unprecedented year. Not only have we experienced the pandemic and the mass layoffs of the industry just like the rest of the world, but we've also seen many changes happen internally.
The internal changes that have taken place within our organization are changes that we believe will help to propel us forward. That's why we couldn't be more excited to reveal how we've grown in the last year.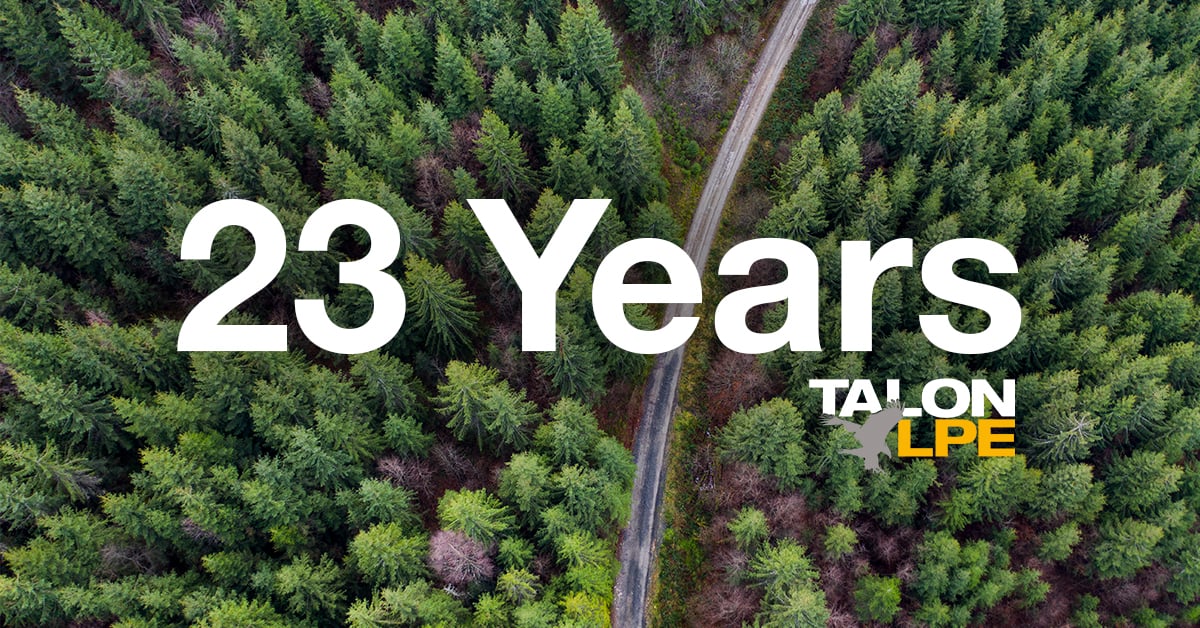 Our Employees
At the heart of Talon/LPE, you will find an employee who values the Talon/LPE Credo and strives to do whatever it takes to uphold its values. Though the pandemic has brought many lows to our industry, Talon/LPE has been able to weather the storm and maintain optimism when times have been difficult. During this time, we've made several staffing realignments that have included promotions and internal departmental growth. Furthermore, we've been able to bring on additional Talon Talent that will allow us to be successful as we move forward.
We believe that making these changes will ultimately set Talon/LPE up for success and we cannot wait to see how our future will shift with the addition of our new employees and the promotion of our existing staff.
1818 Science
Furthermore, we also delved into a new service industry this year, thus creating a new business entity. 1818 Science was created as a need was developed and identified to help keep our families, friends and communities healthy and safe.
As a DBA of Talon/LPE, 1818 Science brings clean decontamination services and solutions into an era where it is desperately needed. 1818 Science utilizes a commercial-grade hydrogen peroxide decontaminant solution to decontaminate large scale facilities, commercial vehicles and office areas to ensure their safety. Furthermore, the organization recycles PPE, school uniforms and other equipment to help keep employees, students and the public sanitized and healthy.
1818 Science has also revolutionized the decontamination industry through automated decontamination technology. This technology allows for entire facilities, or small spaces such as individual classrooms, to be decontaminated with the touch of a button.
Our Core Services
Talon/LPE has also spent a tremendous amount of time and focus this year perfecting our core services. At Talon/LPE, we believe in doing the right thing. Every time. Period. That's why it's especially important to us that every report has been through QA/QC and that processes are in place to handle even the most complicated of projects.
This year, we've strived to streamline our services and perfect this flow. We understand that processes like this take time, patience and extreme attention to detail.
Our Relationships
Though the pandemic has brought a multitude of things to our attention, our relationships with our clients and employees have been a sole focus. Our clients can choose to do business with whomever they choose, and our employees can choose to work wherever they prefer. However, they choose Talon/LPE.
Knowing that every day, these people choose Talon/LPE has made us exceptionally grateful. The relationships that we have developed due to the nature of the job is something that we do not take for granted and this year, it's something that we have continuously found ourselves to be exceedingly grateful for.
This year has been full of unexpected twists and turns. However, this has been a year full of transition, growth and gratitude. As we celebrate 23 years in business, we find ourselves grateful and proud of what we have accomplished. Having said that, we can't wait to see where we'll be this time next year, or for that matter, where we'll be in 50 years.
From the bottom of our hearts, thank you for your support, your loyalty and your faith in us. We couldn't have done it without you.