As Oklahoma City and the surrounding area continues to grow, the frequency of spills increases. Though never expected or desired, spills happen and must be cleaned up in order to prevent further damage to the environment.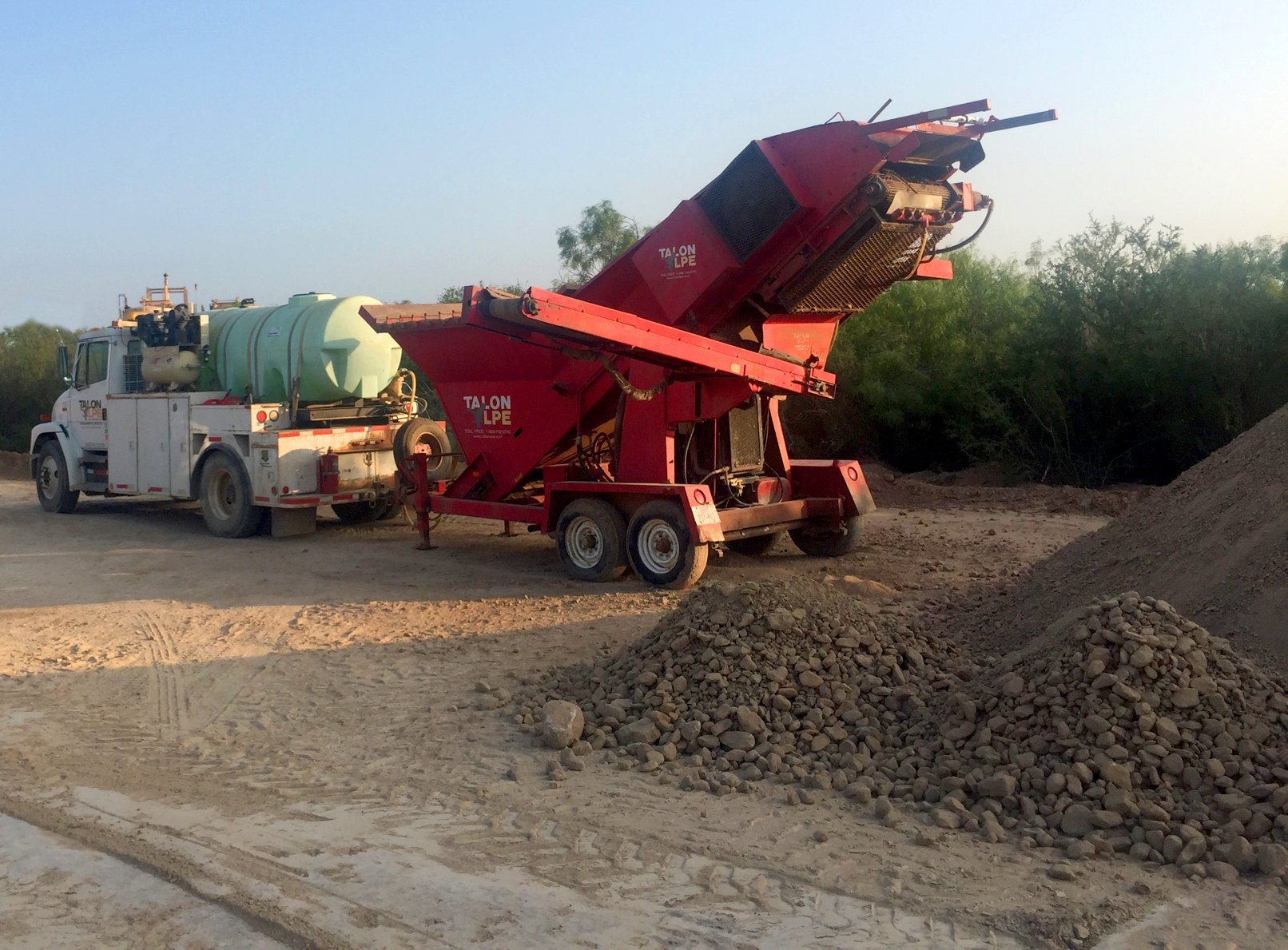 Typical methods to remediate impacted soil have been traditional dig-and-haul and land farming. Though these methods have proven to be effective, they may not always be the best methods used for remediation. However, soil shredding, an innovative and growing technology for remediating contaminated soil is becoming more common and is saving time, money and long-term risks.
What Is Soil Shredding?
Soil Shredding is a process by which impacted soil is mechanically broken down into an unconsolidated state to aerate the soil and allow for maximum surface contact with the selected amendments or remediation compounds. The unconsolidated soil is then ejected from the equipment at a high rate of speed. As the material exits the soil shredder, various liquid amendments and remediation compounds can be applied through a spray bar system. The spray application is a variable rate system which can be adjusted based on the contaminant concentrations in the soil and the type of amendment being applied.
Why Should You Use Soil Shredding?
This method of remediation is typically more efficient and less costly than land farming and tradition dig-and-haul methods. Furthermore, this method results in zero waste. Though soil shredding is not right for every project, it is known for saving clients both money and time.
Where Does Soil Shredding Work Best?
Though soil shredding is typically less costly and more efficient than other methods of remediation, it is not always the best type of remediation for a project. Soil shredding typically works best with sandy silty soils without the presence of large rocks work or high clay content. Clayey soils do not separate as easily in the soil shredder, making it difficult to reduce the contaminant levels.
With each project being different, Talon/LPE will assess the site to determine the extent of the spill and the proper remediation technique if it is not soil shredding. Talon/LPE's experienced professionals in Oklahoma will work with you to restore the earth back to its original state. Contact a project manager at Talon/LPE today to get more information about soil shredding.