Talon/LPE's Midland office has grown with the addition of Environmental Project Manager, Chris Terry, P.G.! As a Professional Geoscientist, Chris Terry brings a wealth of knowledge and expertise to Talon/LPE. His genuine and personal approach to his work allows for his client relationships to be at the forefront of his goals and objectives. From our Midland team, say hello to Chris Terry, P.G.!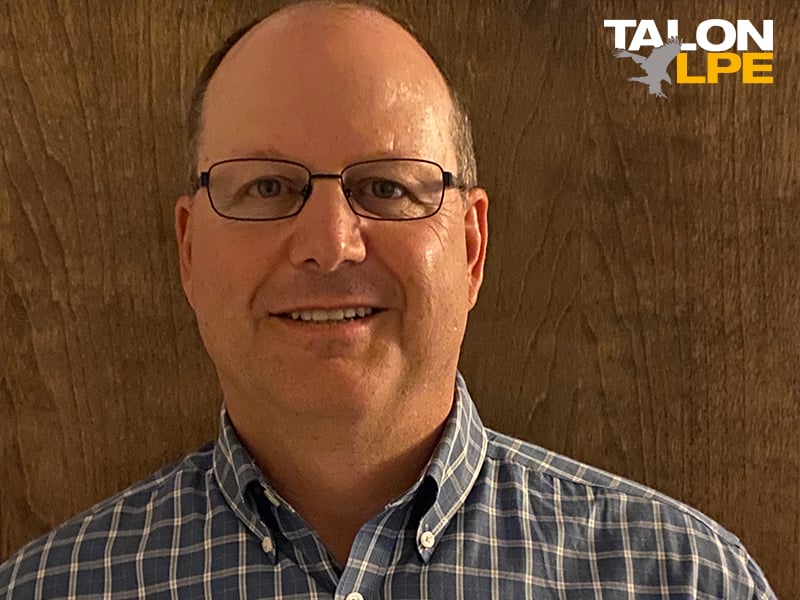 1. What is your favorite thing about working for Talon/LPE?
The culture at Talon/LPE allows me the ability to interact directly with every employee within the organization. I've made it my personal goal to do so with as many of our team members as possible since my journey with Talon/LPE is only beginning.
2. What brought you to Talon/LPE?
I think it might have been fate. I left my previous company due to a merger and the industry's downturn. During my subsequent job search, I discovered Talon/LPE and researched the history and legacy of the organization. Earlier in my career I worked for an environmental consulting firm that was very similar to Talon/LPE in its structure and culture. I have worked for a few environmental consulting firms but only one ever provided the fulfilling experience of working closely, day to day with industry peers in a family-oriented organization. I believe that Talon/LPE offers that same opportunity.
3. Out of our ten principles, which one do you value most? Why?
If I have to pick, it would be the one that I have seen the most emulated within Talon/LPE. That would be "humility". In the short time I have been with the company, this trait has been demonstrated in that every team member I have met has a very high level of industry knowledge and extensive experience, yet each one has not hesitated to take time out of their busy schedules to share their expertise and/or answer my many questions on various subject matter.
4. What do you like most about your team?
I have the unique opportunity to work with a team that can provide a turnkey beginning to end service to our clients. We have a group that exhibits ingenuity and a can-do attitude. One that can mobilize with short notice then react to changing conditions while still providing a quality end product.
5. What skillset do you feel strongest in at Talon/LPE? Why?
I am still working to find the areas in which I can best contribute. I anticipate that the types of projects we work on will expand, but right now I would state that my ability to provide assistance in a diverse range of industry activities is my strong point.
6. What has been your proudest moment while working at Talon/LPE?
Having been here a short time, my current proudest moment is being able to contribute to the quality work product that the exceptional individuals in the organization continuously produce.
7. What do you like to do in your free time?
Recently most of my time has consisted of home improvement and horticultural projects (i.e. yard work). I enjoy making weekend trips with my family to hike in national/state parks, visit museums or some of the historical landmarks in local areas.
Join the Talon/LPE Team!
Our team is growing! With offices located in Oklahoma City, Oklahoma; Amarillo, Midland and San Antonio, Texas; Artesia, New Mexico; and Fort Collins, Colorado, we are looking for talented and hard working individuals. If you think you have what it takes to join Chris Terry, P.G. at Talon/LPE, apply using the button below.