Since 1997, Talon/LPE has seen many employees. Some have moved up and on, while others have stayed and grown. One that has stayed since nearly the beginning of Talon/LPE is Judy Ford. Judy has been with the company for 15 years as the Human Resources Director. That's why she's been chosen as this month's Employee Spotlight!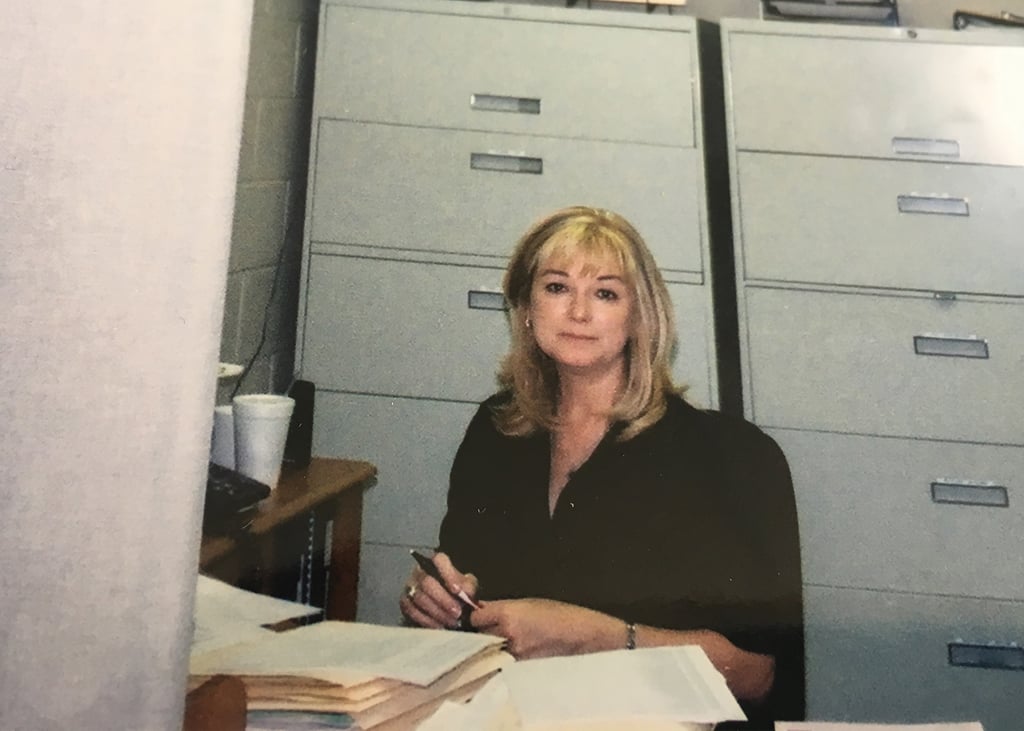 1. What is your favorite thing about working for Talon/LPE?
Of course the people! I have made some lifelong friends in my years of working at Talon/LPE.
2. What brought you to Talon/LPE?
I grew up working for the Prescott family at Western Uniform. When they sold the family business, David (Bubba as I knew him then) called me and asked me to work for him part time to fill in for a girl on maternity leave. My first day at Talon/LPE, David sat me down at a table and gave me the TCEQ's regulation book and told me to read it … I honestly did not understand a word of it! I really did not think it was the job for me. David also informed me that I was never to call him "Bubba" at work! Little did I know that within a few months I would be working full time and permanently, too. I have never regretted my decision!
3. Out of our ten principles, which one do you value most? Why?
Relationships – the credo talks about relationships with clients which is very valuable to me, however relationships with my co-workers is my strongest value since my position is human resources. FUN is another principle that I value. One of David Prescott's favorite sayings is "When it quits being fun - then it is time to do something else!"
4. What do you like most about your team?
My team is mostly every employee in the company. I work very close with the Accounting Department and they are great to work with. They recently moved in to the same office with me so I may change my mind in the next few weeks. Kidding!
5. What skillset do you feel strongest in at Talon/LPE? Why?
I feel strongest in my experience and the knowledge that I have acquired over my 15 years of being employed at Talon. I think this is very important for the role I have as the Human Resources Director at Talon/LPE. My ability to communicate and build relationships are key to my role.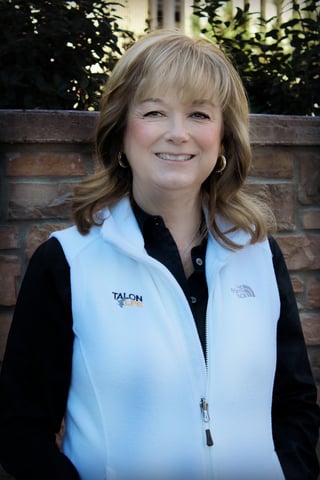 6. What has been your proudest moment while working at Talon/LPE?
My proudest moments are hard to narrow down to one thing. Helping an employee is often when I feel most proud. It makes me understand why I love what I do for Talon/LPE. I love when someone feels comfortable to talk to me about work or personal concerns. I am definitely glad that I am not being asked about some of my "dumbest moments" because I have a list and they are pretty hilarious!
7. What do you like to do in your free time?
Family. I love to spend time with my husband, children, and grandkids. I love to travel. I love to camp, fish, golf, read books. We play all kinds of games – dominoes, spades, hearts, pool, darts, ping pong, corn-hole, horse shoes, softball… I still love to skate, jump on the trampoline, play tether ball, dance and any other thing that my grandkids decide to do. We also love 4-wheeling. The mountains by a stream in my 5th Wheel is my idea of paradise!
8. Anything else we didn't ask, but you'd like to tell us about?
I love traveling to all of the offices and meeting everyone! Getting to know everyone and even meeting their families is very special to me.
Think you have what it takes to join Judy and the rest of the Talon/LPE team? Apply below!