The Environmental Protection Agency (EPA) first implemented procedures to minimize the destructive effects of oil spills in the early 1970's, and since then has been updating those procedures regularly. Beginning in 1990 the EPA has required relevant industries to prepare written facility specific toxic spill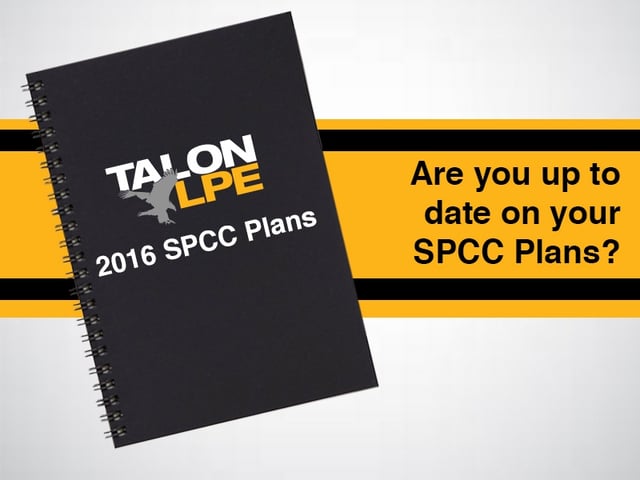 response procedures under the rubric of Spill Prevention Control and Countermeasure (SPCC).
Since environmental hazards and concerns are constantly evolving and changing, these SPCC regulations have had to continually adapt to new circumstances and demands. As a result, SPCC plans are living documents that must continually be updated to conform to current technologies and dangers. Recent regulations pertaining to greenhouse gas emissions threaten to render some SPCC plans out-of-date. What do you need to know to maintain your SPCC compliance?
Greenhouse Gas Reporting Program
The EPA now has in place a Greenhouse Gas (GHG) Reporting Rule that obligates all industries which emit large quantities of greenhouse gases to monitor and report their emissions. It also requires that these entities put into writing their SPCC plans for dealing with accidental emissions. This applies to:
suppliers of products that would result in release of GHG if released, combusted, or oxidized

direct emitting source entities

operations that inject CO2 underground as part of geologic sequestration

operations emitting more than 25,000 metric tons of GHG per year
Not only are such facilities required to report to the EPA on such issues, but they must their written safety plans must conform to applicable SPCC regulations in this regard.
The EPA is essentially expanding SPCC regulations originally focused on protecting navigable waterways from the effects of oil spills to now include issues related to legislation concerning clean air standards that must be maintained by companies operating across the country.
What is an

SPCC

Plan?
The SPCC regulations established by the EPA call for any facility with the potential for spills of any substance capable of emitting GHG's to have in-place detailed procedures to both control and remedy any event that would result in emissions beyond a prescribed level.
This is not simply an overview or outline of response procedures, but rather a detailed written plan of specific measures to be taken in the event of accidents resulting in excessive GHG releases. Such a plan will typically include:
Emergency contact information – including telephone numbers of local fire departments, police stations, hospitals and ambulances. In other words, anyone who would need to be alerted to, or potentially respond to the accidental release of toxic substances.

Essential facility information – contact information for key personnel, proximity waterways and drainage systems, description of operational details.

Current nature of spill & release prevention equipment – are spill control supplies available? Where and how are they accessed? What security procedures are in-place? Is their an ongoing training program for employees?

Inspection information – have facilities been independently evaluated for safety? By whom? When? How often are inspections conducted?
In other words, SPCC regulations require a comprehensive GHG release protection assessment, and a very specific set of procedures for handling any accidental breaches of these provisions. These plans should be regularly reviewed and updated to reflect changes to equipment, training procedures, and any other matters which may impact overall preparedness for unplanned GHG emissions.
The bottom line is that SPCC regulations mandate detailed and comprehensive written plans be in-place to ensure that your facility is ready and able to quickly and effectively respond to accidents with the potential to spread pollutants beyond the confines of a particular industrial operation.
Do your SPCC Plans need to be updated?