The Marble Falls Aquifer spans 214 square miles of the Llano Uplift, a granite dome in Central Texas. It provides water primarily to Blanco, McCulloch, San Saba, Lam-pasas, and Burnet counties; it is also a minor source of water for Mason and Kimble counties.

The water is used mainly for irrigation and livestock supply, as well as for industrial, rural domestic, and municipal purposes. The aquifer is part of the Marble Falls Limestone, a 300-year-old outcrop of limestone that is so cherty and hard that it is often mistaken for marble. It also overlaps with the Marble Falls Lake, a reservoir on the Colorado River.

Composition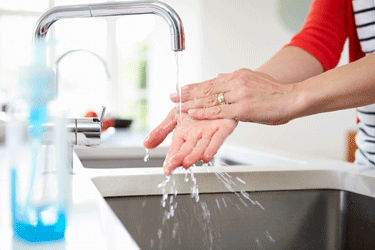 The Marble Falls Aquifer is composed almost entirely of limestone, which contains many intermittent outcrops of water. Most of the aquifer is less than 600 feet thick. Geographers have not yet determined its full extent. As the aquifer contains few rocks beside limestone, the water is relatively fresh, rarely exceeding 1,000 milligrams of total dissolved solids per liter. It becomes somewhat more mineralized in the subsurface areas, especially the downdrip artesian portions; the wells in Blanco County also contain high levels of nitrate. In general, the water in the aquifer is safe for human consumption and agriculture, and requires little treatment by public health authorities.

Hydrology

Water in the Marble Falls Aquifer is found mostly within small fractures, joints, and cavities in the limestone. There are also many large springs in the area that draw their water from the aquifer. Portions of the aquifer have very thin underlying beds, or lack beds entirely; geologists theorize that these areas may be hydraulically connected to the nearby Ellenburger-San Saba Aquifer. It is also contiguous with the nearby Edwards-Trinity Aquifer System, and it provides water to the San Saba River and the Colorado River.

Certain portions of the aquifer are highly permeable, and wells in these areas provide as much as 2,000 gallons of water per minute. Most of the wells, however, can provide water at only a fraction of that rate. The overall productivity is modest; in 1985, the aquifer provided 900,000 gallons of water per day. Some developers have proposed increasing the aquifer's yield by drilling into its brackish water. Because geographers don't yet know the location of the brackish water, and believe it to be deep beneath the surface, most developers don't consider drilling for brackish water to be a profitable venture.

The aquifer has never experienced serious water shortages. Utilities worry more about surface-level pollution of the water than limits to overall water supply.

Interested in drilling for water in the Marble Falls Aquifer? Talon/LPE Drilling Services offers safe, eco-friendly drilling products and operations throughout Texas, Oklahoma and New Mexico. For more information, contact us today.