Texas has a rich and sometimes sullied history when it comes to the gas and oil industry. From the first noted discovery of oil in 1894 in Navarro County to the multiple oil drilling fields in place today, Texas has become a major player in the industry. After oil was discovered in Texas, it didn't take long for lawmakers to begin to enact legislation that governed the drilling and manufacturing process. The first piece of legislation came in 1899.


The Drilling Of The First Wells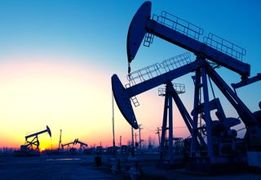 The first active oil well in Texas was located at Spindletop. It started gushing in January of 1901, spurring hundreds of investors and speculators to flood the area to try their hand at finding "black gold." The original drill near Navarro peaked at almost 33 million barrels of oil a year in 1924. Other rigs in the area produced similar numbers before beginning to taper off.

The Arrival Of The Railroad

With the arrival of the railroad in the late 1800's, agriculture became a booming industry. Shortly after the turn of the century, agriculture quickly began to be replaced by petroleum industry. Slowly but surely, the trend continued and in the 1920's, the railroad's main source of revenue out of the state of Texas was from oil and gas production. Even today, tanker cars steadily stream in and out of the state via the extensive network of rail lines that criss cross the state and lead to multiple refineries. The Environmental Protection Agency constantly evaluates and monitors oil and gas companies to ensure they're in compliance with state and federal laws.

Government Regulations

The regulations first passed in 1899 by the Texas state legislature began to define how the industry would have to handle specific occurrences such as the abandonment of wells, clean up that followed spills of crude oil and wastes, and the protection of the state's water supply. Over the years, the regulations have changed. Not only have they become more strict, they have also began to impose heavy fines on companies that do not take the time to return the land to pre-drilling conditions.

Contact Talon/LPE Drilling Services to have all of your questions about the oil and gas industry answered. From the drilling of the first well to the state of the art operations that are in place today, our professionals are there to make sure you understand just what it takes to make sure you have the oil and gas you need.