Spanning Texas's Trans-Pecos region, the Capitan Reef Complex Aquifer provides water to Hudspeth, Jeff Davis, Culberson, Loving, Pecos, Winkler, Ward, Reeves, and Brewster counties. The aquifer also extends into New Mexico, where it is a major source of municipal water for the city of Carlsbad. Within Texas, the aquifer's water is primarily used to flood oil reservoirs, but is also used for irrigation and livestock. The aquifer overlaps with the Delaware Basin, a Permian-era structural basin famous for its fossilized reefs and its large oil deposits. It is also located near the Apache, Guadalupe, and Glass mountains.


Composition

The Capitan Reef Complex Aquifer is composed of large, cavernous deposits of dolomite and limestone, as well as bits of the fossilized reef from the Delaware Basin. The aquifer is divided into seven different water-bearing formations: the Capitan Limestone, the Goat Steep Limestone, and the Tansil, Yates, Seven Rivers, Queen, and Grayburg Formations. Of these, the Capitan Limestone and the Goat Steep Limestone provide most of the water. The aquifer is arc-shaped, and ranges from 10 to 14 miles wide depending on the section.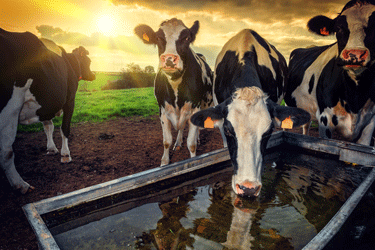 Due to its composition, the aquifer provides water that is highly mineralized. Water quality usually ranges from 1,000 to 5,000 milligrams of total dissolved solids per liter; this is well above the EPA's guidelines for safe drinking water. The main solids dissolved in the water are calcium and magnesium. The aquifer also contains large quantities of sodium; the water varies from slightly saline to brine water. For this reason, it is only used to irrigate crops that are salt-tolerant. Water from Pecos, Culberson, and Brewster counties, however, tends to be softer and less saline, and is thus safer to drink.

Hydrology

Within the aquifer's water-bearing formations, most of the water can be found within fractures and solution cavities. On the border between Culberson and Hudspeth counties, the water tends to be far below the ground, which is why residents of that area often have to dig wells 1,000 feet deep or more. The aquifer loses a significant portion of its water to the overlapping Rustler Aquifer, as well as to the San Solomon Springs.

Wells in the Rustler have high yields, often in excess of 1,000 gallons a minute. In 1985, the aquifer was producing 200,000 gallons of water per day. Water levels usually range from 100 to 200 feet below the surface. Although the aquifer as a whole has not suffered from major water level declines, certain areas have, especially if they have increased water production.

If you're interested in drilling for water in the Capitan Reef Aquifer, look to Talon/LPE Drilling Services. We offer drilling operations and products to fit all your water needs. For more information, contact us today.