Ranging from the city of Mexia to the border with Oklahoma and Arkansas, the Nacatoch Aquifer provides water to twelve counties in northeastern Texas. Its water was originally used for domestic and municipal purposes, but is now primarily devoted to irrigation and livestock; it also provides an emergency supply for the city of Commerce. The aquifer exists within the Mexia-Talco fault zone, one of the defining seismic formations of northern Texas.

Composition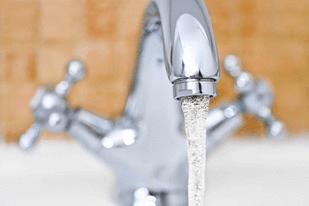 The Nacatoch Aquifer is made up of discontinuous layers of marine sandstone, which grow coarser toward the surface. Interspersed among the sandstone are impermeable layers of clay and mudstone. These layers range in thickness from 100 feet to 20 feet, with the northern areas being thicker; the areas that hold water are mostly 50 feet in thickness. There is also a hydraulically-continuous layer of alluvium, which spans most of the aquifer and averages 80 feet in thickness.

The water from this aquifer is highly alkaline, meaning that it can neutralize acid rain and other acidic pollutants. It also contains high levels of sodium bicarbonate, which is safe to drink in moderate quantities. The water from this aquifer is moderately saline. In total, it contains between 1000 and 3000 milligrams of total dissolved solids per liter, meaning that it must be treated before it can be consumed.

Water Supply

The aquifer receives most of its water from precipitation, as well as from return flow from irrigation. Due to its location within the Mexia-Talco Fault Zone, there is little water flow between different portions of the aquifer. Wells connected to the Nacatoch aquifer have moderate to high productivity, yielding up to 500 gallons per minute. Yields vary, however, by surface elevation, with higher elevations generally having higher yields. The aquifer produced nearly 5 million gallons of water per day at the height of its use in the mid-eighties.

In recent decades, the Nacatoch Aquifer has suffered from severe declines in its water level, particularly in the areas around Delta and Hunt counties. For this reason, the city of Commerce, which had once relied on the aquifer for water, has now switched to using surface water. It still drills for the aquifer's water during times of drought. Thanks to this policy, declining water levels have recently stabilized.

Are you interested in drilling for water in the Nacatoch Aquifer or surrounding area? Do you already drill there, but need new equipment? Whatever your aqueous needs, Talon/LPE Drilling can offer you affordable, sustainable, safe solutions. We specialize in mud and air rotary drilling, but also offer hollow stem auger drilling, soil boring, well recovery and monitoring services, and waste management.