The state of Oklahoma has a network of aquifers under much of the state. These aquifers can be divided between bedrock and alluvial types. Among bedrock aquifers, Oklahoma has six major ones, each providing water to different parts of the state.


The Central Oklahoma (Garber-Wellington) Aquifer underlies 3000-square miles of the central part of Oklahoma, including Oklahoma City. The Aquifer is the main source of drinking water for communities throughout this region, except Oklahoma City, which pulls surface water from resources in southeastern Oklahoma. The Aquifer water is mainly used for domestic, municipal, industrial, commercial, and agricultural purposes. With new residential and commercial development in this part of Oklahoma, this Aquifer has seen record-setting pumping in the past few years.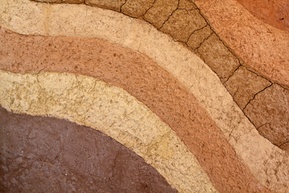 The Vamoosa-Ada runs through east-central Oklahoma. It goes north to south from the Kansas-Oklahoma border, west of Tulsa, and down to Seminole County. It is a major source of water for Tulsa and surrounding communities. It underlies about 2320-square miles. Urbanization is putting a great deal of pressure on the Aquifer's remaining resources.

Rush Springs sits under 2400-square miles of western Oklahoma. It is the second most developed Aquifer in Oklahoma after the High Plains. It runs between 186 and 300 feet deep. It is a major asset for the agricultural economy that dominates this part of the state.

The High Plains Aquifer is a part of the larger Ogallala Aquifer. It covers the Panhandle as well as a few of the western counties. Most of the water pumped from the Aquifer is used for irrigation with small percentages used for municipal, livestock, and domestic needs.

The Antlers Aquifer lies under 4400-square miles in southeastern Oklahoma. The Aquifer runs parallel to the Red River along the Oklahoma-Texas border, under 8 Oklahoma counties. Its main source of recharge is surface water percolation down into the bedrock. Drought routinely brings the level of the Aquifer down as does municipal pumping in towns like Hugo and Idabel. The main draw on the Aquifer is for agricultural use.
The Elk City Aquifer is the smallest of the major Bedrock Aquifers at only 193,000 acres. It is the main source of water for Beckham, Custer, Roger Mills, and Washita Counties.

Each of these Aquifers are under constant challenge from increasing urbanization within the state, agricultural runoff, hydrofracking, and brine solutions used in traditional oil/gas pumping operations. Talon/LPE Drilling Services has a long history of providing environmental drilling services throughout the entire state of Oklahoma. Give us a call today.