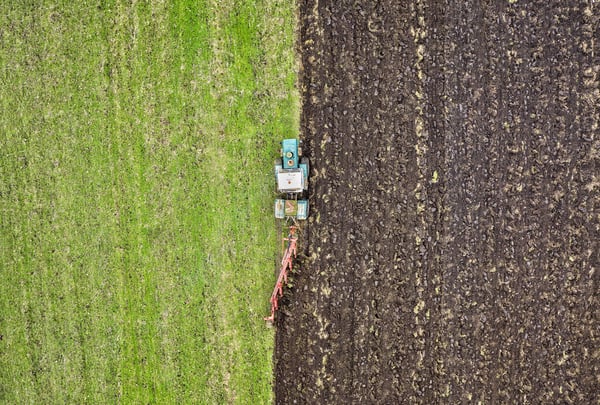 Petroleum product spills are a major concern for farms and other agricultural operations. From an environmental standpoint, spilled oil is a particular concern around waterways, shorelines and sensitive areas. Spills are also a concern from a financial standpoint. The oil can pollute the water that farms need to grow crops and water livestock. Clean-up costs can be quite significant as well.
A Spill Prevention, Control and Countermeasure (SPCC) plan is designed to prevent oil spills from happening and contain them if they do. The question is whether your farm needs to have an SPCC plan or not.
When Is An SPCC Plan Required?
Your farm is required to have an SPCC plan if it meets all three of the following criteria:
On your farm, you consume oil or other petroleum products. This can include everything from diesel oil to animal fats to lubricants.




The total storage capacity of all your aboveground containers (55 gallons or above) is more than 1,320 gallons, or your completely buried containers are more than 42,000 gallons total. This is the capacity of the containers, not how much you usually store in them.





There is a reasonable expectation that you could discharge oil or an oil product into navigable waters or along shorelines of streams, rivers, or lakes.




Reasonable Expectation Of Discharge?

To determine if your farm operations have a reasonable expectation of discharge in navigable waters, it is necessary to take into account a number of variables. These include:


How close the farm is to sewers, ponds, streams, ditches or farm drain systems





How much oil volume is stored in a particular location





How far the oil is stored from navigable waters or shorelines





The worst possible weather conditions that could move oil from the oil handling area to navigable waters





Surface drainage and surrounding soil types.




Tier I Or Tier II?

SPCC plans come in two forms: a full plan and one based on a shorter SPCC plan template. A Tier I farm can use the SPCC plan template while Tier II farms must have a full customized plan.

A Tier I farm is one that has a total aboveground storage capacity of 10,000 gallons or less, has no above ground oil storage containers greater than 5,000 gallons in capacity, and in the three years prior, have no single discharge exceeding 1,000 gallons or no two discharges of 42 gallons or more in a single year.

All other farms fall into the Tier II plan requirements.

Need Professional Assistance?

You can call on Talon/LPE for assistance in getting your SPCC planning in place and keeping it updated.