With COVID-19 being declared a National Emergency, it is important to be prepared. Talon/LPE is equipped to disinfect areas where the virus may be present. Using a CDC and EPA approved formula, Talon/LPE's trained professionals will eradicate the virus on hard surfaces and other areas that it may be present.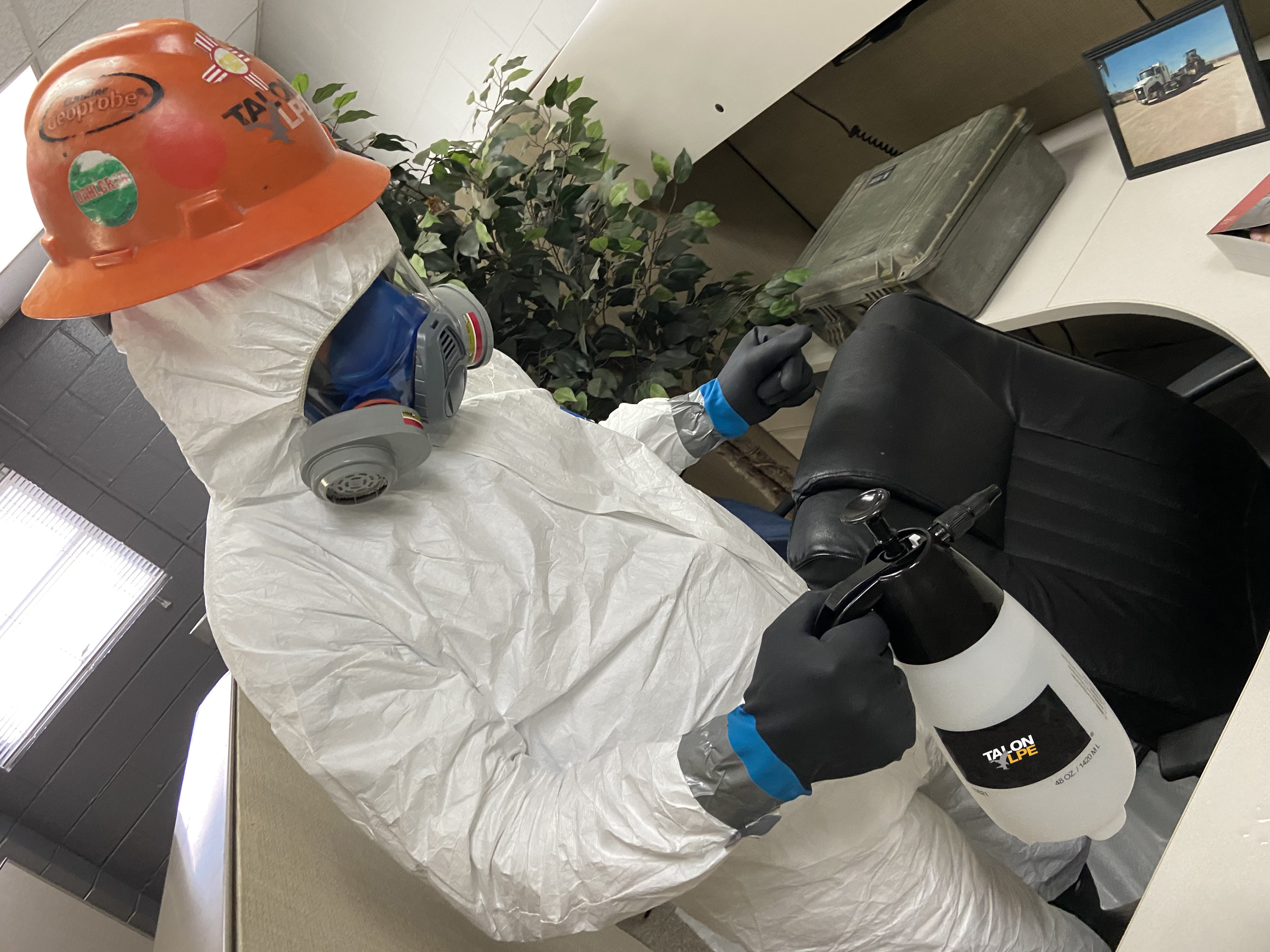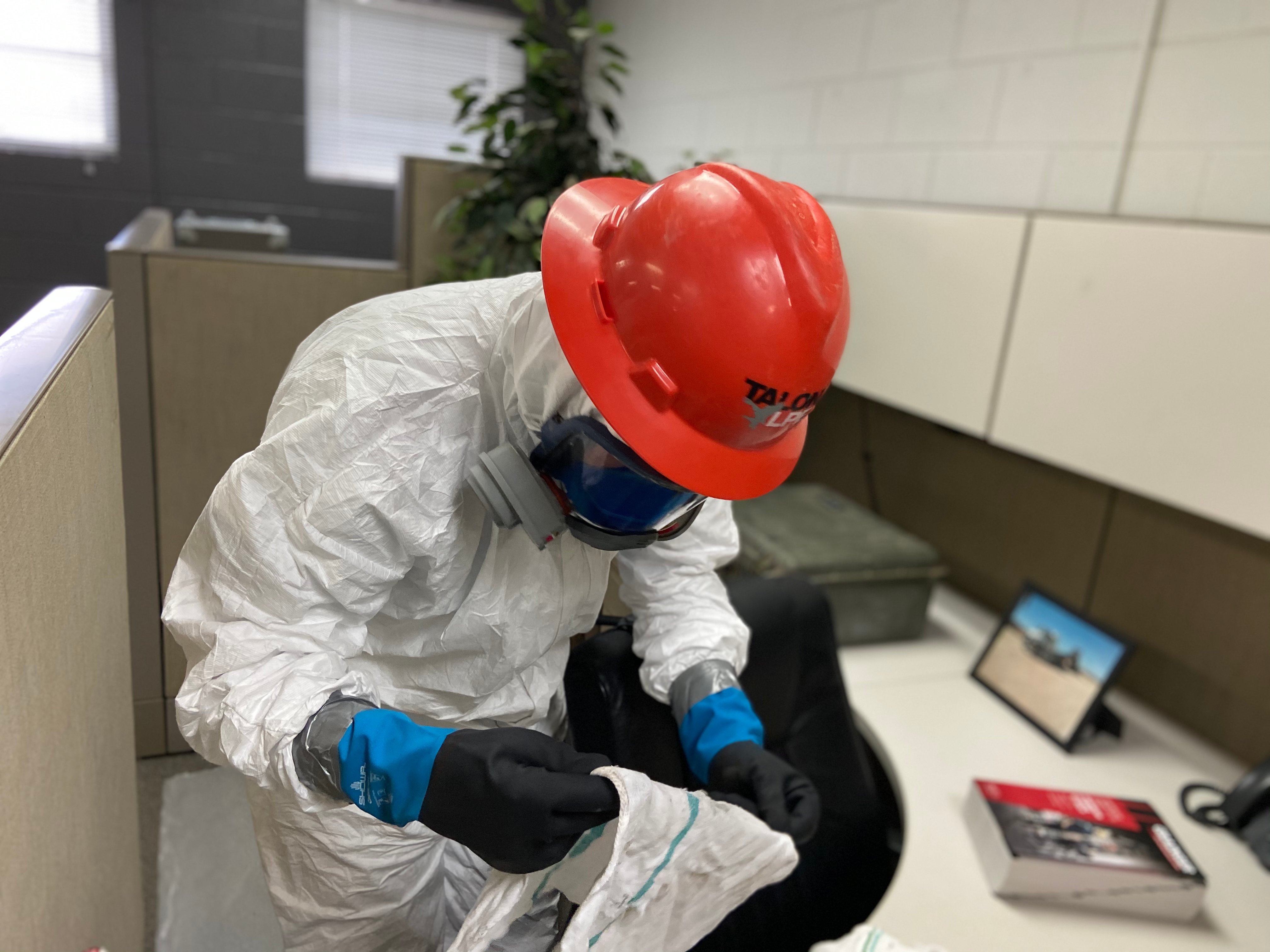 How We Do It
We use an approach that is recommended by the CDC, EPA and OSHA. In fact, absolutely no harmful residue remains following the disinfecting process. We use a commercial grade disinfectant solution that few have access to, allowing our customers access to one of the safest, cleanest and most natural services possible.
We use a fogger to distribute the disinfectant, as this instrument helps to spread the agent further through out the area. Our fogger atomizes the disinfecting agent allowing it to get into small creases and areas normally missed. We also use a concentrated disinfecting agent to wipe down all hard surfaces and high contact areas. The atomizer provides an overall disinfecting property within the facility.
Following the disinfecting, our safety specialists perform an additional air sample. This sample is performed according to OSHA standards, as it ensures disinfectant levels are low enough to maintain your employees and customers' safety.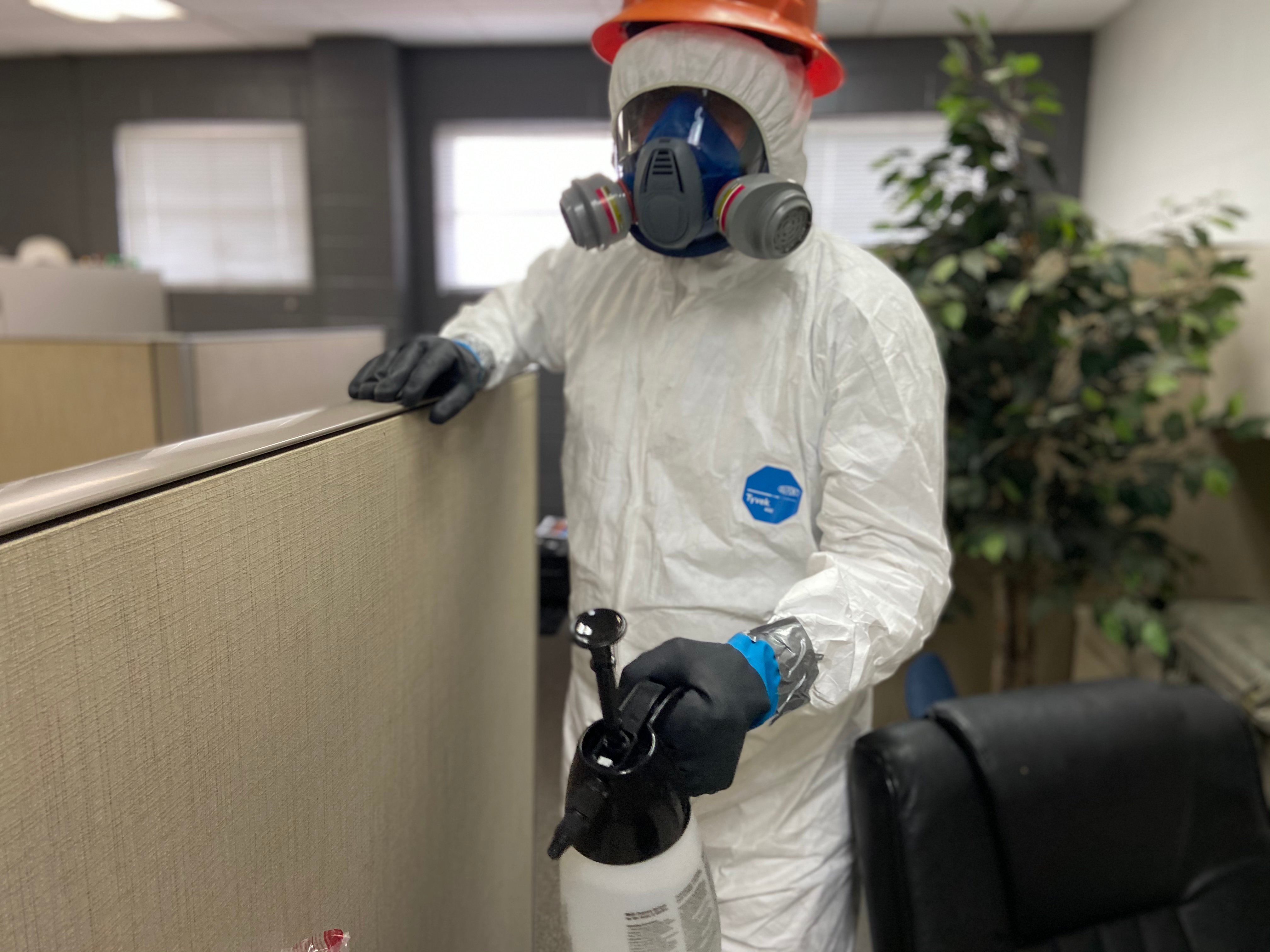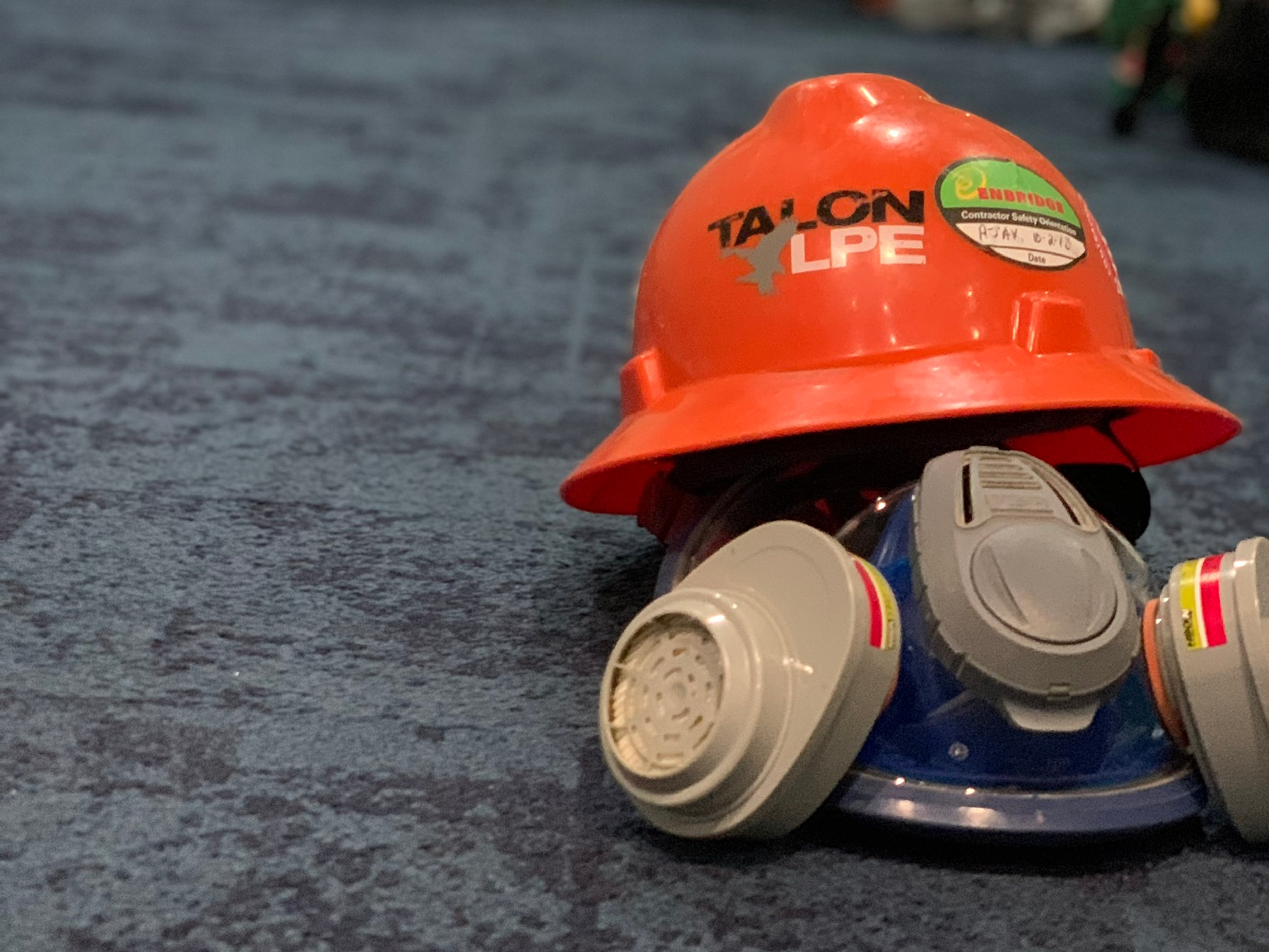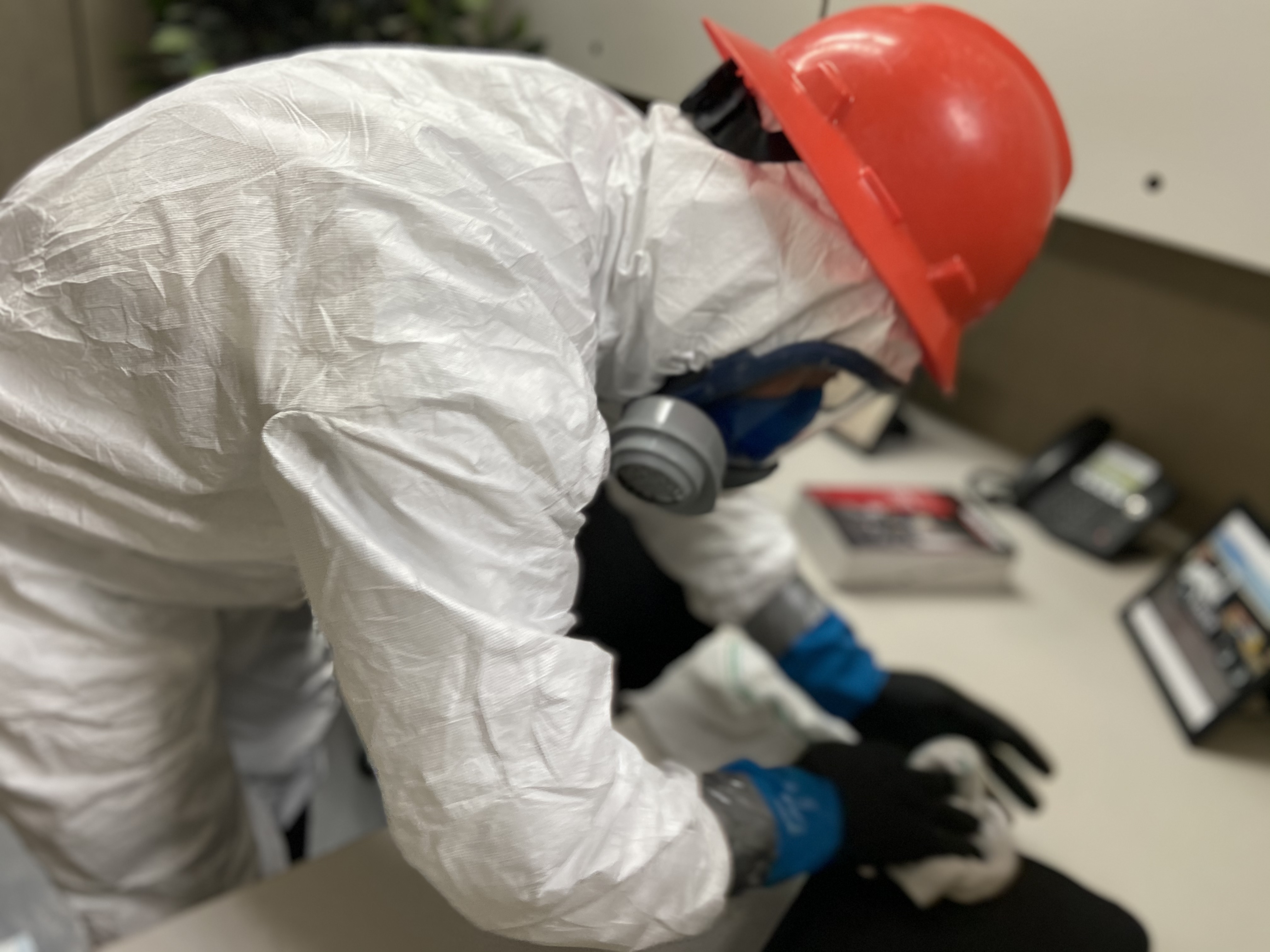 Planning for the Unpredictable
Furthermore, Talon/LPE is qualified to develop response and prevention plans for emergencies of any type, including outbreaks and viral response. Having a plan in place is critical to preventing the spread of illness and maintaining business viability.
Safety First Mindset
Safety is the most important aspect of our work at Talon/LPE. We implement up-to-date training, reducing injury and loss time prevention. Talon/LPE operates a "top down" safety culture by emphasizing safety from every level of management.
With competitive rates and efficient solutions, we are on call 24/7 to work around your schedule. Talon/LPE is a licensed, insured and reputable emergency response and environmental consulting team in operation since 1997. Our team is comprised of environmental scientists, chemists, biologists, microbiologists, geologists, professional engineers and nationally certified professionals. In fact, over 60% of our staff have 4 year degrees+. We have successfully completed over 20,000 emergency response activities safely and cost effectively for our clients across the central United States. We are trained to handle any situation that comes our way and all of our safety specialists are OSHA certified to provide you with the best response possible. You will not find another firm with a higher level of expertise and knowledge.Talon/LPE is the only choice during an emergency for your disinfecting needs. Contact one of our safety specialists today to keep your business as safe and clean as possible.