Our San Antonio office has grown with the addition of Steven Fleming, P.G.! As our Director of Risk Management, Compliance and Sustainability and as a Professional Geoscientist appointed to the Texas Board of Professional Geoscientists, Steven brings a wealth of project experience, knowledge and passion to the Talon/LPE team. From our San Antonio Team, meet Steven Fleming, P.G.!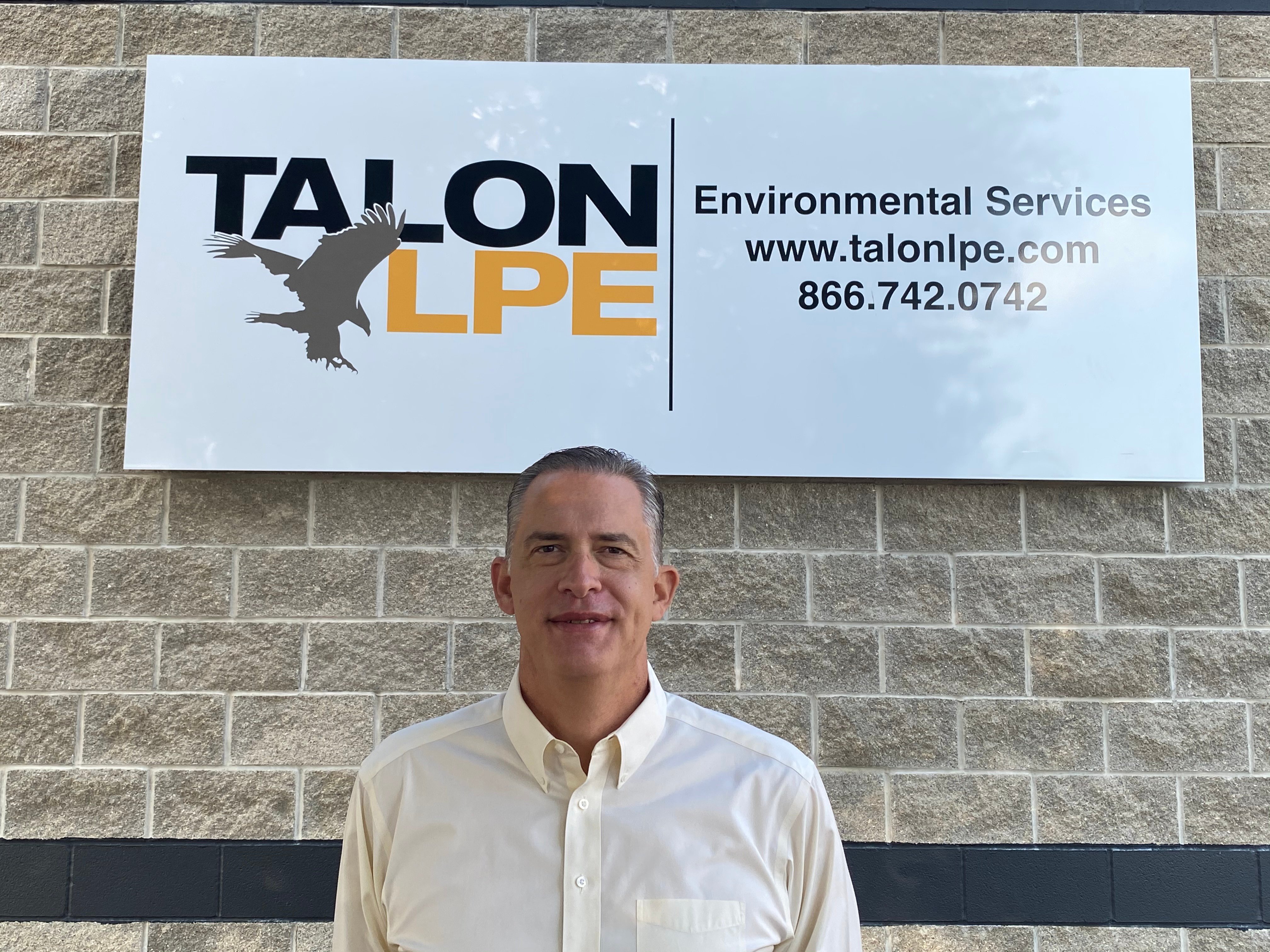 What is your favorite thing about working for Talon/LPE?
Working with the people here! I think the people working at Talon/LPE make the company what it is today. They are committed and work in harmony to serve our clients' needs. There is a real sense of synchronized effort from everyone, and it reflects in the service we are able to provide to folks who need us.
What brought you to Talon/LPE?
While working in the oil and gas industry I called on Talon/LPE to respond to numerous large spills. I was impressed with the way Talon was able to quickly assign resources and resolve the issue, all the while, communicating very clearly the status of the situation. I was very happy when I found out an opportunity existed in the San Antonio office and was able to join the team.
Out of our ten principles, which one do you value most? Why?
At the end of the day I think honesty is key. A solid foundation of honesty is critical for coworkers to work together and communicate. Additionally, honesty is something that builds long term relationships with clients. Delivering accurate news to the client or regulator, even when it is bad news, is good in the long run. One of my favorite quotes is from Thomas Jefferson, "Honesty is the first chapter of the book of wisdom."
What do you like most about your team?
I coordinate closely with Jason Shubert, Bobby Bulls and Jason Lincoln. These three team members collectively have a fantastic understanding of the business space that is the environmental industry. I like hearing their experiences and strategizing about how we can advance the companies position in the industry.
What skillset do you feel strongest in at Talon/LPE? Why?
I have a solid understanding of environmental issues related to oil and gas exploration, production and transportation. Some of my experience includes hot-button topics that have emerged in the last five years, such as air emissions, greenhouse gas and water recycling. I was the Environmental Supervisor for Apache Corporation for nearly ten years and these issues are on the minds of activist-investors. Sustainability and the metrics associated with environmental impacts are driving how many corporations operate. In corporate boardrooms across the world, companies are learning that environmental issues matter when investors decide who they want to invest with. Prior to joining Apache in 2010 I was in the DFW area and saw the rise and fall of the Barnett shale boom. Again, air issues were a hot button topic as was fracking and the perception that it could affect groundwater (it doesn't). These are exciting issues. In addition to oil and gas type work, I also worked on a number of former dry cleaner sites, leaking petroleum storage tanks, and was an alliance contractor for CONCO. Furthermore, I worked on a number of complex projects subject to the TCEQ Texas Risk Reduction Program (TRRP) and worked on legacy issues for Kerr Mcgee and Coastal Mart.
When addressing environmental issues, our efforts can be framed in the context of risk management. Risk management is identifying the risk and applying resources in an economical manner to minimize or eliminate undesirable results. Risk management starts with basic compliance with rules and regulations. Beyond basic compliance, I believe recognizing best-in-industry practices, put into practice, can keep Talon/LPE at the top. It is my hope to contribute to that effort and make sure that the Talon name and reputation gets a farther reach in South Texas.
What has been your proudest moment while working at Talon/LPE?
I haven't been here long, but I'm very proud of the reputation Talon/LPE clearly has among its clients. I already had a high opinion of Talon from my previous experiences, but it was good to hear from other clients. Clients have a high opinion of Talon employees and the work that they do.
What do you like to do in your free time?
I have a ten-year old boy and we like to camp, ride bikes, fish and are in Cub Scouts. I am also into sailing and sail-camping with my trailerable Macgregor 22-footer sailboat. My wife and I like jazz music and try to catch that when we can.
What has been your favorite project to date?
Upon graduating from Baylor with my Master's Degree in Limnology, my thesis advisor invited me to manage a research lab for a year on Lake Chapala, in the State of Jalisco, Mexico. Lake Chapala is the oldest lake in North America, at an elevation of 5,000 feet above sea level and surrounded by mountains. It is about fifty miles long but not more than 40 feet in depth. The research was funded by the National Institute of Health and focused on heavy metal contaminates in the fish population, which were eaten by the locals. It was a fun project. I worked in coordination with a private university located just north in Guadalajara and I worked with the local government. It was a great cultural experience and the science behind our findings was very interesting.
Join the Talon/LPE Team!
Our team is growing! With offices located in Oklahoma City, Oklahoma; Amarillo, Midland and San Antonio, Texas; Artesia, New Mexico; and Fort Collins, Colorado, we are looking for talented and hard working individuals. If you think you have what it takes to join Steven Fleming, P.G. at Talon/LPE, apply using the button below.